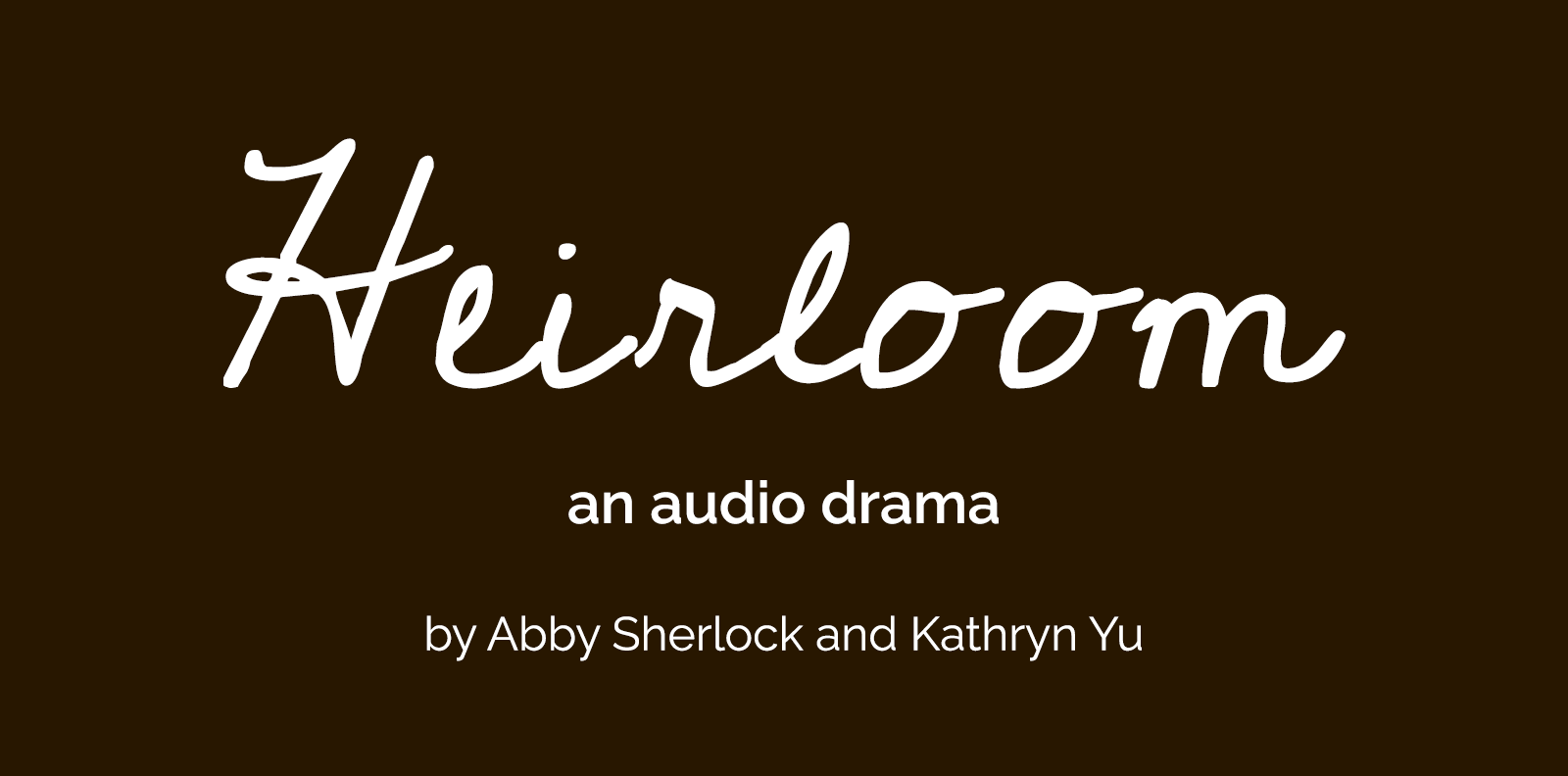 Heirloom
A downloadable game for Windows and macOS
Heirloom is a first person exploration game which primarily uses audio and environmental storytelling to immerse the player in the lives of three women in the American South. Kit, Hailey, and Anne Marie are three different generations from a single family in the 1970s and 1980s. After uncovering a dark secret, it's up to the player to assemble together the pieces of this multigenerational story.
Recognition
Winner, Favourite Game developed by a woman or female team, 2021 Women in Games Global Awards
Shortlist (Unofficial), 2021 GSA BAFTA Student Awards

Nominee, Best Student Game, 2021 Games For Change Festival
Shortlist, 2020 New Media Writing Prize
Winner, Best Student Game, SIEGE Con 2020
Winner, Best Audio, SIEGE Con 2020
Full Credits:
Anne Marie: Leeanna Albanese
Hailey: Abby Sherlock
Kit: Kat Peterson
Narrator: Amanda Hufford
Music: Ben Lipkin
Sound Effects: Aya Yuasa
Editing: Aya Yuasa
"You and I"
Music by Ben Lipkin
Lyrics by Kiki Weerasiri
Performed by Leeanna Albanese, Ben Lipkin, and Hatsune Hirakura
Special thanks to Sean Bouchard Bloom, Richard Lemarchand, Kenny Wei, Mariana Cacique, and the Fall 2020 class of CTIN-532.

Heirloom was created by Abby Sherlock and Kathryn Yu.
Install instructions
Mac players will need a utility to un-zip and un-tar files. If the game does not run on the first try due to a verification error, you may need to try a second time. Double click the "H" icon again and open your System Preferences. Under the Security & Privacy section, on the General tab, you should see a button to Allow Heirloom for Mac to run.
Headphones and a mouse are recommended.